We Specialize in Pump Systems & Water Treatments

Learn everything you need to know on well drilling and pump systems with the help of Harbor Pump Company in Burley, Washington. We are happy to answer any of your questions for your peace of mind.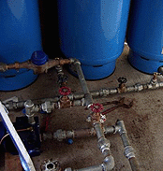 How much water do I need?
Water requirements vary from county to county, but a good rule of thumb is 70 to 100 gallons per day per person. If the system you install has the ability to produce 10 gallons per minute, this equals 600 gallons per hour and 14,400 gallons in 24 hours.
How long will it take to drill the well?
It can take 1 to 3 weeks to drill, depending on the materials we are drilling through. Generally, we can get a good idea after we research the area and get other well depths, which can give us a better time estimate.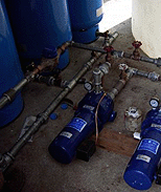 Will my water be good?
For the most part, the answer is YES. Most of the problems that arise in well water can be filtered and treated.
Do you have reddish water... or sand or particles... or a rotten egg smell?
Give us a call. We have solutions for these problems.
Do you need water rights?
No! The State of Washington has granted an exemption to a homeowner for 5,000 gallons of water per day or less. This rule would include all water usage for homes, cars, irrigation, swimming pools, etc.
What is the process for abandoning a well?
Decommissioning (abandoning) a well requires a permit and special handling. Call us for further information.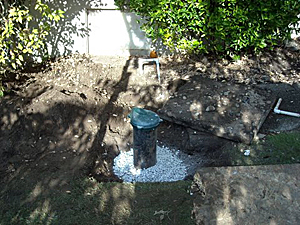 Do you need a permit?
Yes! A permit for a drilled well up to 12" is $200.00 and is issued through the Dept of Ecology. This does not include any required permits from county authorities. The best way to have the county permits issued is through the septic designer's paperwork.
How to get water to the home?
Make sure you have all of the things you want the water to go to in mind. Allow your septic contractor or dirt guy cutting the foundation to dig ditches. Then make sure when crossing your driving areas a culvert is used for placement of pipe and/or electrical (mark the culverts). Make sure any irrigation lines are marked and have shut-off valves installed. Using your own camera take as many pictures as necessary so when there is a problem in the future you will be able to see the picture not try and remember where you went around the trees or crossed the driveway.
What kind of pump do I need?
Most pumps today are 4" submersibles, and the most popular is 3/4 HP that pumps 10 gallons per minute. Using a jet pump is still something done, but it is mostly used as a booster pump or to re-pump water for increased pressure.
How do I maintain a pump system?
Water systems installed correctly will give a long service life. However, we like to think of systems like any mechanical product preventative maintenance is very important. Check the system for leaking pipes, if cold turn the heat on, check the air in the tank 1 time, or call us for our professional technicians to assist you in this process.
Call 253-851-7867 today for a FREE phone consultation.